If you're looking to become a successful startup in 2023, then you'll need the right tools and resources. Here, we've collected the best ones for easy reference, from market research and project management to BI and email marketing solutions. With this wide array of high-quality options, you can ensure success for your new venture in the coming years!
Market Research Tools for Startups
Statista.com provides comprehensive market research and data across 170 industries and 150+ countries. Our team of over 500 researchers and specialists collaborate to verify each of the facts we publish, ensuring accuracy in our insights. Further, experienced industry experts develop forecast models to provide reliable estimations on future market trends by country or sector. On top of this, Statista.com has a repository with expertly compiled statistical data from no less than 22,500 sources for over 80,000 topics.
Access to basic statistics – Free
Full access to all statistics – $39/month
Basics + Access to dossiers, forecasts, studies – $785/month
Aytm is a powerful tool for market research that enables researchers to quickly access insights and data. Its user-friendly platform provides researchers with automated tools that can generate sophisticated actionable insights in a matter of hours – instead of days or weeks.
Free
$150/month
Custom package

Gathering market research is essential for startups, and there are many ways to access this data. Tableau is the world's leading analytics platform, helping businesses make informed decisions and strategies by utilizing data-driven forecasts.
$840/year – Connect your data, build vizzes, and publish dashboards.
Additionally there are many extra features.
Are you a startup looking for efficient market research? PickFu can give you answers to your questions in minutes! This DIY polling platform gives businesses access to an on-demand panel of consumers, allowing them to get fast, reliable feedback. Make informed decisions quickly and easily with PickFu's market research polls.
Free forever: just pay for responses – $1/response
Professional: More features – $79/month + $0.95/response
Team: $299/month + $0.90/response

Startup companies need to stay ahead of the competition in order to succeed. Market research and competitive analysis can give you the insight you need to devise effective business strategies. ThinkWithGoogle provides data on how people are using digital platforms, and how shifts in consumer behaviors, needs, and beliefs influence marketing decisions. Utilize this invaluable information to ensure your startup stays one step ahead of the competition!
For startups, SEO is an essential marketing strategy. SemRush provides a platform that combines SEO with content marketing, competitor research, PPC and social media marketing. With it, you can analyze traffic of any website to gain insight into customers and competitors so you can stay ahead of the competition.
Pro: $119.95/month
Guru: $229.95/month
Business: $449.95/month
Best Project Management Tools for Startups
Project management tools like Trello are great for startups looking to streamline their workflow. Trello's intuitive Kanban-like board system is a user-friendly way to break down & plan any project. It makes creating tasks, delegating responsibilities and tracking progress fast & easy  – giving teams the ability to take ideas from concept to completion with ease.
Free subscription with all necessary features at the beginning.
Standard: $5/month
Premium: $10/month
Enterprise: From $17.50/user per month
Looking for a way to stay organized and collaborate with colleagues in real-time? Check out ClickUp, the free project management tool designed for teams. With ClickUp, you can easily assign tasks, tag contributors, share comment threads, and keep an updated list of current projects. Create your team's account today for a smooth workflow that gets results!
Free package
Unlimited: $9/month
Business: $19/month
Business Plus: $29/month

Looking for a PM tool with unlimited tasks? Freedcamp offers unlimited tasks, projects, and storage in all plans. Perfect for any business that needs an efficient way to manage their projects!
Free package is available
Pro: $2.49/user per month
Business: $8.99/user per month
Enterprise: $19.99/user per month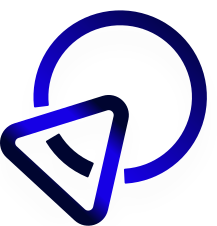 Marketing agencies often have to juggle multiple projects at once, and keeping track of them all can be a daunting task. That's where a project management tool comes in. But with so many options on the market, how do you choose the best one for your agency?

One option to consider is ClientVenue, a leading project management tool designed specifically for marketing agencies. With this best marketing project management tool you can easily manage multiple projects and teams, track progress, and stay organised all in one place.
Try Any plan for 14 days for free with no commitment
There are two packages i.e. professional and Enterprise.
If You go with with the Monthly Billing:
Professional: 25$ / Month   
Enterprise: 40$ / Month
If You go with the Annually Billing:
Professional: 12$ / Month
Enterprise: 20$ / Month

The main thing is if you choose Annual Billing then you can use the software free for 2 months.
Business Intelligence Tools for Startups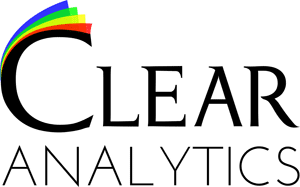 Clear Analytics is a powerful business intelligence tool designed to help startups access and analyze their data quickly and easily. It seamlessly integrates with your existing Excel environment, so there's no need to migrate or undergo any intensive training – everything can be up and running in minutes. Custom dashboards and queries can be created in just a few clicks.
Team Edition: $29/month
Small Business: $59/month
Eterprise: contact for pricing
ThoughtSpot is a cloud business intelligence tool that enables organizations to easily access their data from the cloud and use search functions and AI-driven analysis to quickly uncover insights. It is an ideal platform for businesses who are looking to gain deeper insights into their data using modern analytical tools.
Team: $95 /month
Pro: $2500 /month
Enterprise: contact for pricing
IBM Business Intelligence (BI) is a Watson®-powered tool designed to help you manage and analyze massive amounts of data. It can help clean and organize your data, create stunning visualizations, and track where your business stands today while predicting what the future holds.
Startup Compensation Tools
Are you a startup looking for the best way to compensate your employees? Wellfound can provide you with a unique online salary & equity service that is tailored for the US market. With their expert guidance, you can ensure that your team members have competitive remuneration packages that will reward them truly and fairly.
15. Startup Salary & Equity Database

Want to know what typical salaries and equity allocations look like at startups? Check out the Startup Salary & Equity Database for private benchmarks and aggregated information on salaries and equity typically given to those working in a startup.

Pave provides organizations with an efficient compensation strategy that eliminates the need for spreadsheets. It gives them the capability to plan, communicate, and benchmark their compensation in real-time through integrations with their HRIS, ATS, and Cap Table.
Free: Real-time comp data; Executive comp benchmarks
Pro & Premium packages – contact for pricing

Close is the most ideal CRM for startups and small businesses looking for a way to generate more revenue. It is the perfect software for tech-savvy teams that wish to increase their sales without having to pay exorbitant prices. Close has already won the trust of more than 5,000 startups and small businesses!
Starter: $29/user per month
Basic: $69/user per month
Professional: $99/user per month
Business: $149/user per month

Pipedrive is one of the best CRM software solutions for startups. It offers powerful features such as lead and deal flows, calendar and pipeline management, as well as 24/7 support and over 300 integrations. Used by over 100,000 companies in 179 countries, Pipedrive is a reliable option for startups to consider.
Essential: €15/user per month
Advanced: €29/user per month
Professional: €59/user per month

AgileCRM offers an automated customer relationship management (CRM) platform specifically designed for small businesses. With this platform, businesses can consolidate sales, marketing, and customer service operations in one place and avoid potential data leaks, enabling consistent communication with customers.
Free: for 10 users (1,000 contacts & companies)
Starter: $8.99/month (10,000 contacts & companies)
Regular: $29.99/month (50,000 contacts & companies)
Enterprise: $47.99/month (Unlimited contacts & companies)
Streamline your customer relationship management using HubSpot – an all-encompassing CRM software platform that can adapt with the growth of your business. Easily connect, organise and manage customer data as well as collaborate with teams to ensure maximum efficiency.
Starter: $50/month (1,000 marketing contacts)
Professional: $890/month (2,000 marketing contacts)
Enterprise: $3,600/month (10,000 marketing contacts)
Best Sales Tools for Startups

Startups who already use Google Workspace for their business operations will find Copper to be an invaluable sales tool. Copper simplifies sales operations by directly integrating into your Google Workspace and Chrome, meaning you can manage customer relations from the comfort of your inbox.
Basic: $29/user per month
Professional: $69/user per month
Business: $134/user per month
Email Marketing Tools for Startups
Email marketing is a must for any growing startup. Mailchimp is one of the most popular and powerful email marketing platforms for new businesses, giving them all the tools necessary to reach new customers, promote products, and take their business to the next level.
Free: $0/month
Essentials: $13/month
Standard: $20/month
Premium: $350/month

Built specifically for ecommerce stores, Drip is an email marketing software that helps ordinary stores turn their shopping experiences into powerful data streams, emails into revenue and pop-ups into sales. With Drip, you'll have access to automated marketing tools, insights and savvy that can help maximize your success.
From $39/month (1-2,500 people audience)
GetResponse is an excellent email marketing tool for startups to help get their message out and maximize the potential of their digital outreach. This powerful platform allows entrepreneurs to send emails, create webpages, and even automate their entire marketing campaigns in a streamlined fashion.
Free: €0/month (2,500 newsletters/month, no segmenation)
Email Marketing: €16/month (unlimited newsletters, basic segmentation)
Marketing Automation: €54/month (marketing & event-based automation, advanced segmentation)
eCommerce Marketing: €106/month (quick transactional emails, eCommerce segmentation, automated order confirmations and more)
ActiveCampaign is a powerful email automation tool that helps businesses create unique customer journeys. It provides the necessary tools for email marketing, marketing automation, and CRM in order to achieve maximum user engagement.
Up to 500 contacts:
Lite: $15/month
Plus: $70/month
Professional: $187/month
Enterprise: Talk to Sales
If you're looking for resources to help your business grow, then Sendinblue is a great solution. With its intuitive platform, it will quickly and easily guide your business in the right direction, giving you access to powerful marketing and sales tools. So you can ensure that your business thrives digitally!
Unlimited contacts in all packages:
Free: $0/month (300 emails/day)
Starter: $25/month
Business: $65/month
Enterprise: $1000/month
Startup Communication & Collaboration Tools
Slack is a great communication tool for startups. It provides everything you need to stay connected with your team in one place: instant messaging, voice and video calls, file sharing, and integration with popular cloud storage services such as Dropbox and Google Drive.
Free: $0/month
Pro: $8.75/user per month
Business+: $15/user per month
Enterprise Grid: Contact Sales
Google Workspace is a suite of cloud-based tools, programs, and products designed to help teams work more efficiently. It includes programs such as Google Docs, Sheets, Drive, and Meet, along with various other productivity and collaboration solutions.
Business Starter: $6/user per month
Business Standard: $12/user per month
Business Plus: $18/user per month
Enterprise: Contact sales for pricing

When you need to collaborate with your team, there are a variety of tools available. One of the top rated options is ProofHub. It offers a fixed price plan without any additional fees based on how many people use it – making it an affordable and secure solution for managing projects and team collaboration.
Essential: $50/month (40 projects)
Flat: $99/month (umlimited projects and many features)
Are looking for investors?
Get a full list of investment companies and individuals