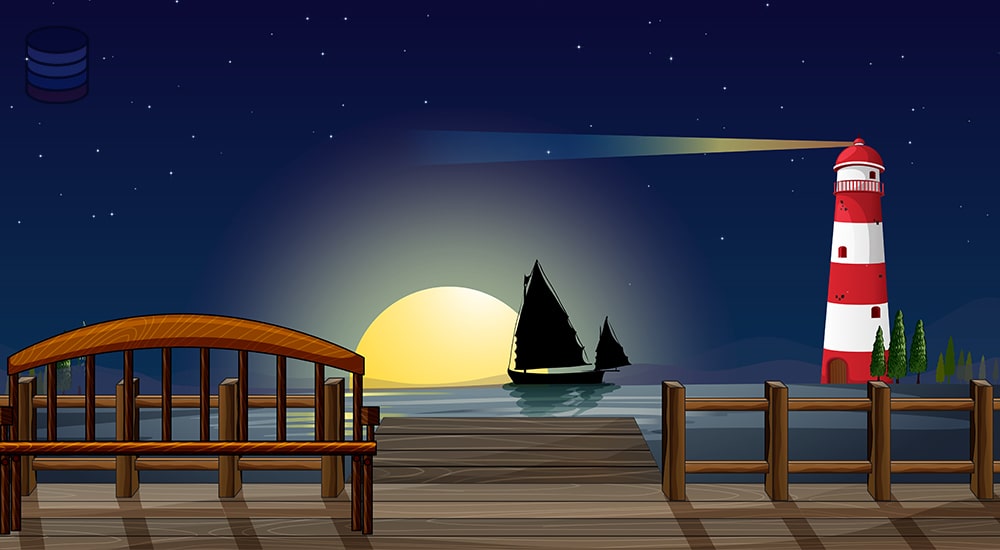 Why you should use an investors database to find the right investor for your business
You've got the idea, now you just need the cash to get it off the ground. But just how exactly do you find investors for a start-up business? Do you hit up your friends and family, choose from a seed investors list or trawl through LinkedIn, and simply close the deal with anyone willing to part with their hard-earned cash? Seasoned entrepreneurs and investors alike will tout the importance of finding the right investor for your start-up – someone who not only believes in your ideas but has the expertise and acumen to help you succeed.
As serial entrepreneur Alejandro Cremades says in his latest book, The Art of Startup Fundraising, your choice of investor can either destroy your dreams or help you to achieve your full potential. Indeed, choosing an investor is much like choosing a life partner. It is always advisable to do your research first to ensure that they are the right match for you. But just how do you go about finding the right investor for your start-up?
How to find the right investor for your start-up
There is a myriad of ways to find the right investors for a start-up, including but not limited to asking friends and family, joining online fundraising platforms such as Kickstarter or Indiegogo, attending networking events such as Web Summit and Money2020, and through various online platforms such as AngelList and LinkedIn.
Another effective way of finding an investor is to use an investors database that contains the names, professional emails and business phone numbers of investors around the world, such as The Investors CSV, which has the contact details of over 30,000+ Venture capital, Private Equity Firms, Angels and Family Investment Offices contacts in the EU, USA and abroad.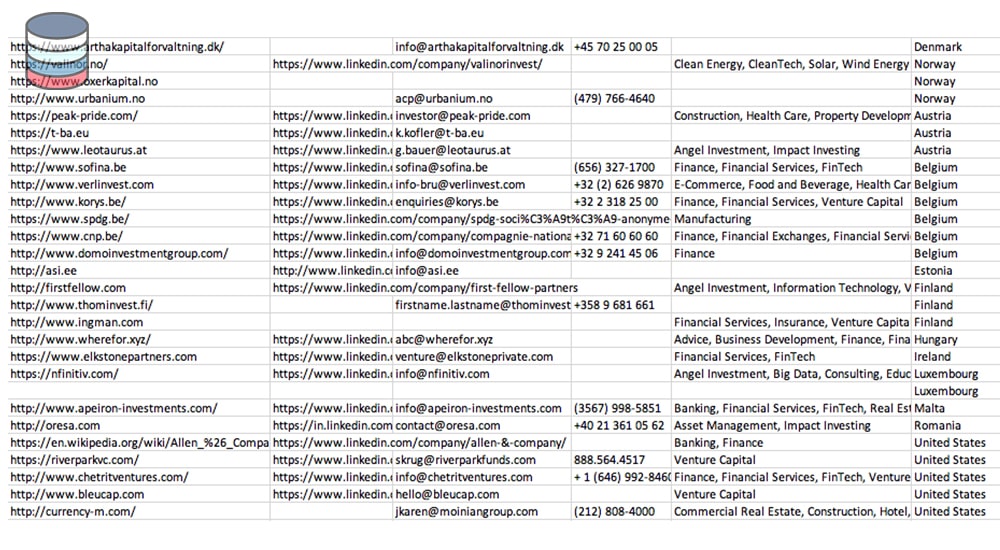 Investor databases provide a wealth of otherwise unattainable information and allow you to network outside of your connections and develop a new range of business partnerships. Indeed, an investors database dramatically increases your potential investment and saves you an inordinate amount of time when raising funds through allowing you to reach a concentrated pool of high net worth and ultra-high net worth investors ready to part with their cash.
Having access to a list of investors in the USA, EU and beyond, gives you a much wider choice of investor and greatly increases the odds of you finding the right investor for your business. The right investor being someone who truly believes in you, your business and your success and will put in some sweat equity to help you build important relationships and recruit top talent.
Normally, you must purchase investors databases, although, occasionally you may be able to download a free sample. Checkout this free sample from The Investors CSV to give you a feel for what information will be provided in an investors database. Once you have downloaded the database and have a list of investors in the USA, UK or abroad, your next challenge is to convince the right investor to invest in your business. So, just how, after purchasing an investors database, do you secure investment from the right investor?
How to contact investors from an investors database
First things first; what do investors actually look for when choosing a start-up to invest in? Undoubtedly, any eligible investor out there nowadays will be inundated with requests for funding. So, how can you stand out from the crowd?
Investors look for passionate founders who are willing to invest not only other people's money in their idea but their own, a venture that has "proof of concept" and significant growth potential, as well as a product with competitive advantage, sufficient key employees, a planned exit strategy and that little bit of je ne sais quoi.
To compress all of that information into an enticing argument, it is highly recommended to create a pitch deck to present to the potential investor. There are countless examples of outstanding pitch decks on the web and numerous detailed how to guides. We particularly like this list of dos and don'ts from investors compiled by Sifted. Perhaps the best advice of all is the most intuitive. Keep the deck short, simple and to the point. Always double check the spelling and grammar and make sure it is well designed.
Once you are happy with the pitch deck, your next step is to craft the perfect email to attract the right investor. To do this, you must do your research. You have to find an angle to engage your investor and get your foot in the door. First off, check out what other companies they have invested in and how much they typically invest. Then take a look at their social media channels and see what topics they are tweeting about. Search for what's most likely to catch their eye whilst also making sure they are aligned with your vision and are the right type of investor for you.
Once you have decided that you two may be a match, craft an email with an enticing subject line in which you very clearly mention what they may gain from investing in you. Outline what your business does, attach your pitch deck and ask for an opportunity to speak with them. Once you have matched, be careful not to oversell yourself.
As mentioned previously, what you are hoping to form is a partnership based on honesty, mutual respect and trust. Of course, it is always very exciting when an investor takes an interest in your business, however, make sure to take a step back to ensure that they fit your business' needs and will be the support you need to achieve your potential.
Finding the right investors for your start-up can be an incredibly rewarding process, particularly with the help of investors databases such The Investors CSV. Just remember to always do your due diligence and choose the right investor for your start-up.