The digital fashion industry is booming as more people enter the metaverse and its influence continues to grow. High-profile partnerships, expanded scope of work with new potential accompanying funding dollars for startups prove that there's no limit on what can be accomplished when you take your creativity into this new world.
What are investors looking for in the metaverse?
Whether it is a funding round or an acquisition, the team behind any successful business is what makes all of this hard work worthwhile. With so many startups coming into existence with nothing but good ideas and hope for success, investors are often left betting on talented individuals that can bring them some big names before long.  So creativity becomes more important than tech talent at Web3 companies.
Metaverses are so visual and social, that digital fashion is arguably one of the most important content verticals for 2021. More than $10 billion went towards metaverse related companies in 2021 in venture funding.
As blockchain technology emerges, it is changing the way we do business. Businesses that were once relying on big brands for innovation now have an opportunity to innovate themselves and create new ways of doing things with ease using this platform as well.
The fashion industry will be one of the first affected by a major disruption. The rise in new business models and digital use-cases for clothing has provided many opportunities which brands can take advantage off or risk being left behind.
Companies are breaking the mold when it comes to investment, but some old rules still apply. The space has become saturated and hype levels out; however there's no turning back now.
In order for investors in metaverse fashion companies likely have any chance at success they must follow through with ambitious plans backed by big money players who've invested heavily into these startups. Here are some companies that have received recent funding rounds and show their ambitions with investor backing.
The Fabricant – Wardrobe of the Metavers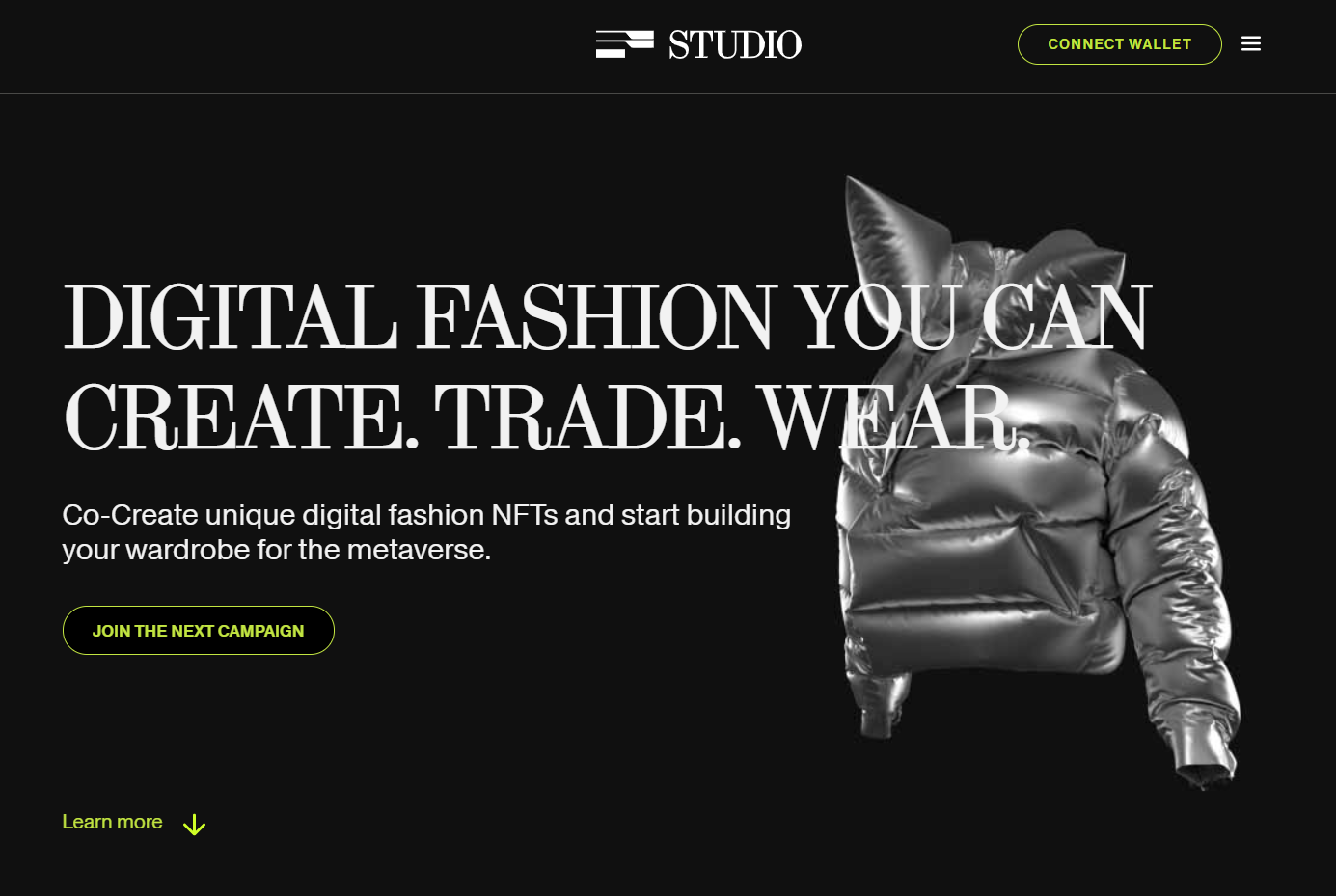 The Fabricant, a digital fashion and NFT creation studio that created its first collection in 2019 with funding from Greenfield One recently raised $14 million. The Netherlands-based digital fashion house can boast two successful rounds – one being Series A round where they gathered plenty more than before while also receiving help through Epic Games' "mega grant."
The Fabricant has been a pioneer in the world of digital fashion, and it's not hard to see why. With its founding team's experience in digital fashion and tech, The Fabricant is well positioned to expand access as well as the potential of blockchain technology.
The company was able get off on early feet due largely because its first product – an NFTed dress – came out in 2019, so this gave them enough credibility among investors.
Charli Cohen's Rstlss – Gamified Crypto-Native Brands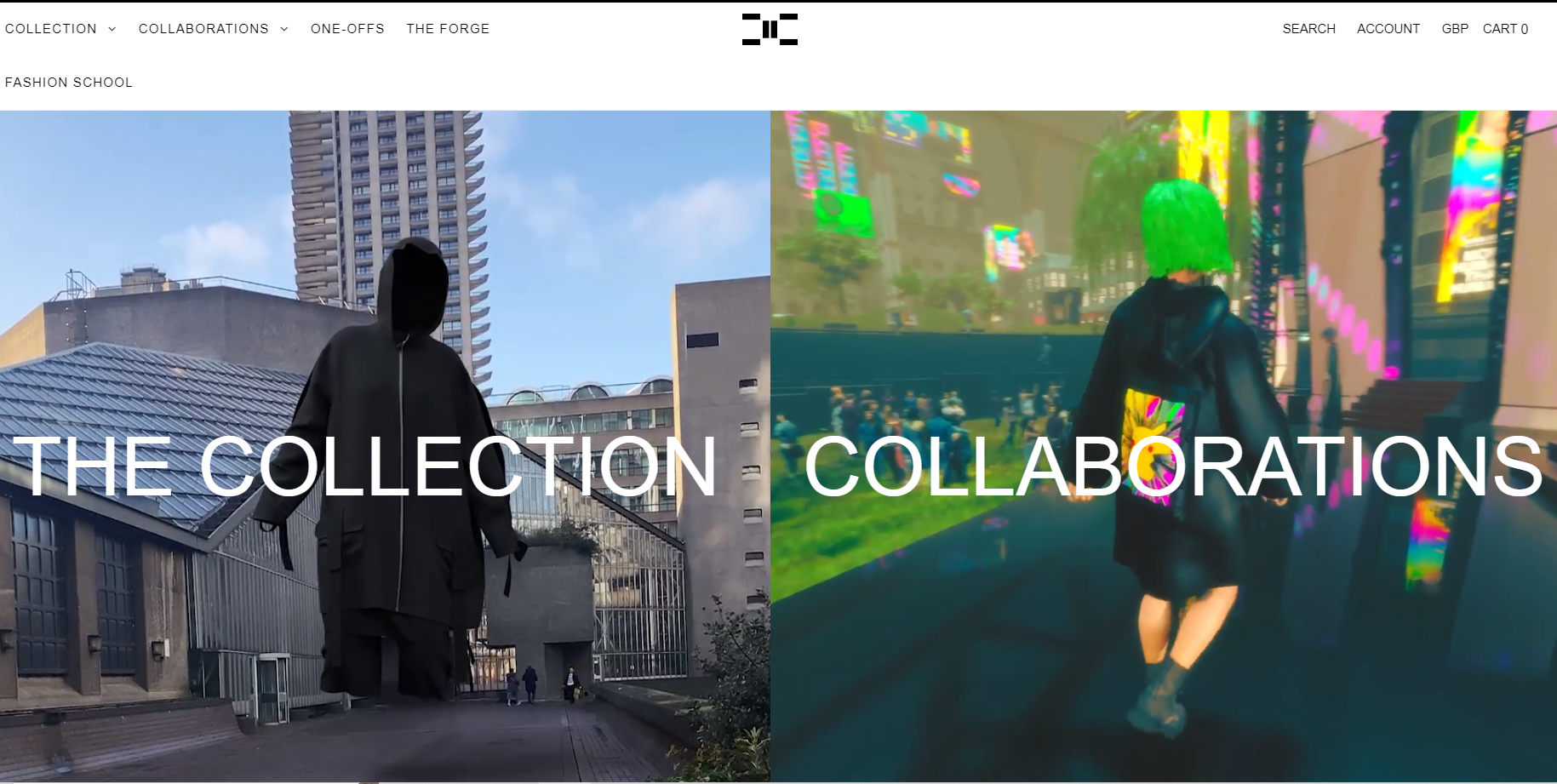 Fashion designer Charli Cohen's new venture Rstlss has raised $3,5 million in funding, led by Bitkraft Ventures with angel investors including Paris Hilton and Twitch co-founder Kevin Lin.
The company will give brands the ability to sell "multiverse fashion" through a gamified experience while helping convert traditional intellectual property into NFT wearable items on Ethereum blockchain technology – which can then be worn across multiple platforms.
Investments will go to the development of the team and the refinement of the product before its launch.
Eon – Expanding Digital Twins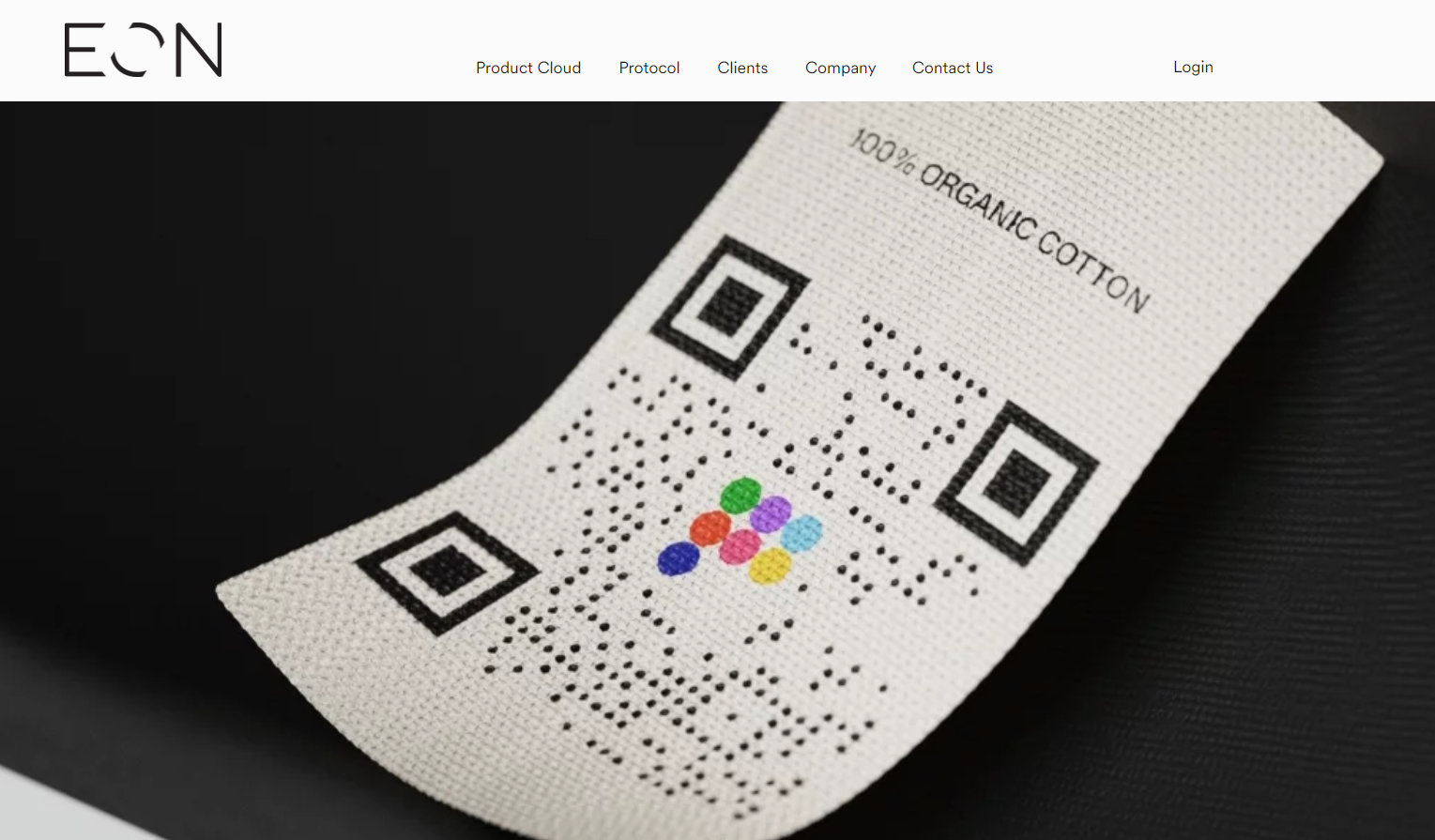 Natasha Franck, CEO and founder of Eon sees far more potential for digital twins than simply end-of life clothing care. Her background is in sustainably minded urban development but in 2017 she has founded Eon company. She designed a standardized protocol to help brands be sustainable while also having an open ecosystem that anyone in the world can access. So they may contribute back or use these technologies on their own terms – all through resale opportunities.
Aglet – Gamified Digital Sneakers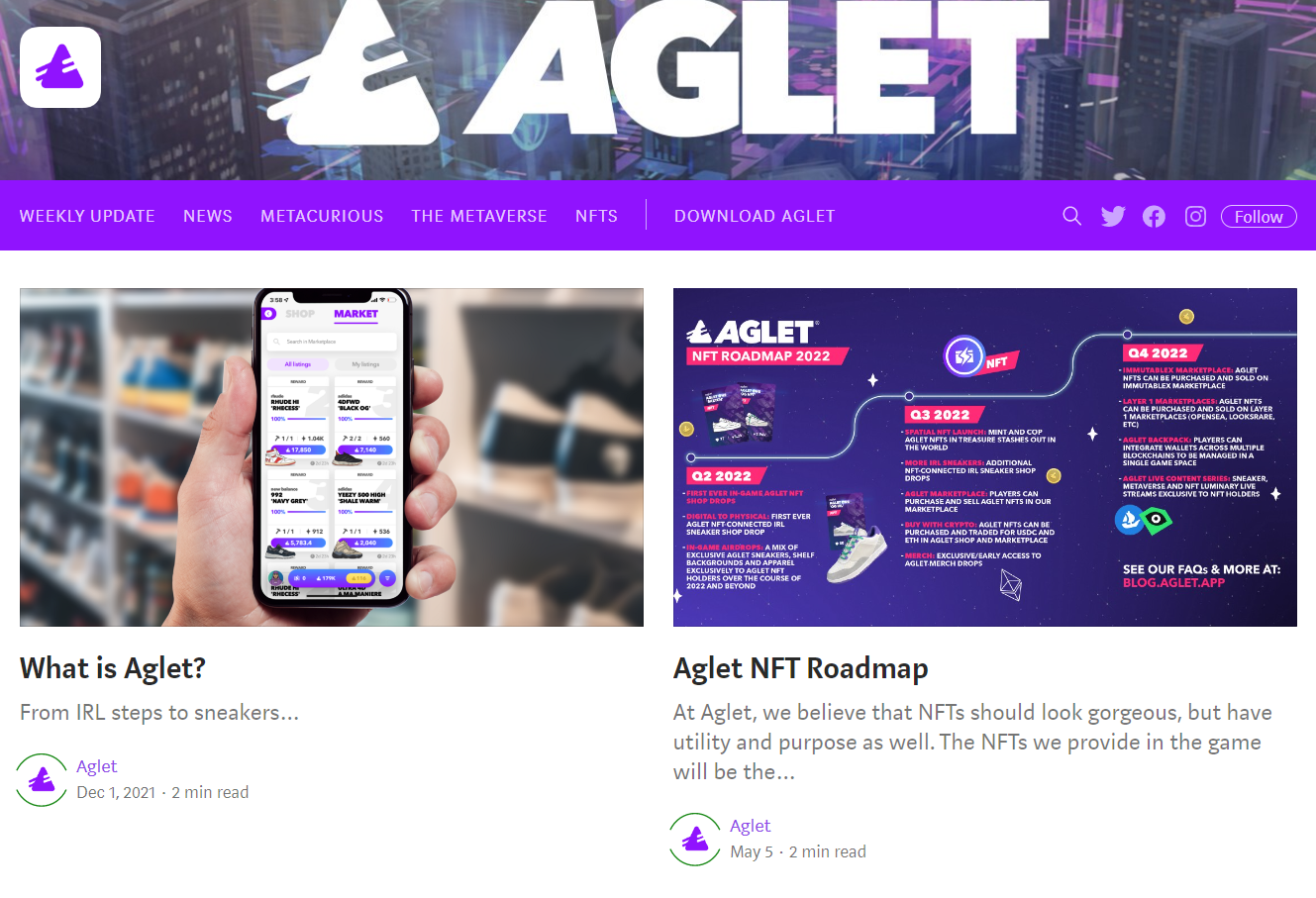 The world's first location-based rewards platform for gamers is coming to life with more than $24 million in funding, led by Galaxy Interactive and Amazon's Alexa Fund. The Aglet team will use the money raised during their series A round to scale operations as they expand into NFTs (non fungible tokens), avatars, apparel & collectibles such as physical sneakers – all enabled through this one easy-to go patent pending wearables technology.
Space Runners, an immersive gaming startup has raised $30 million in funding from investors who are excited about the engagement and loyalty of its user base. The average retention rate after 30 days is more than 40%.
Genies – The Avatar Economy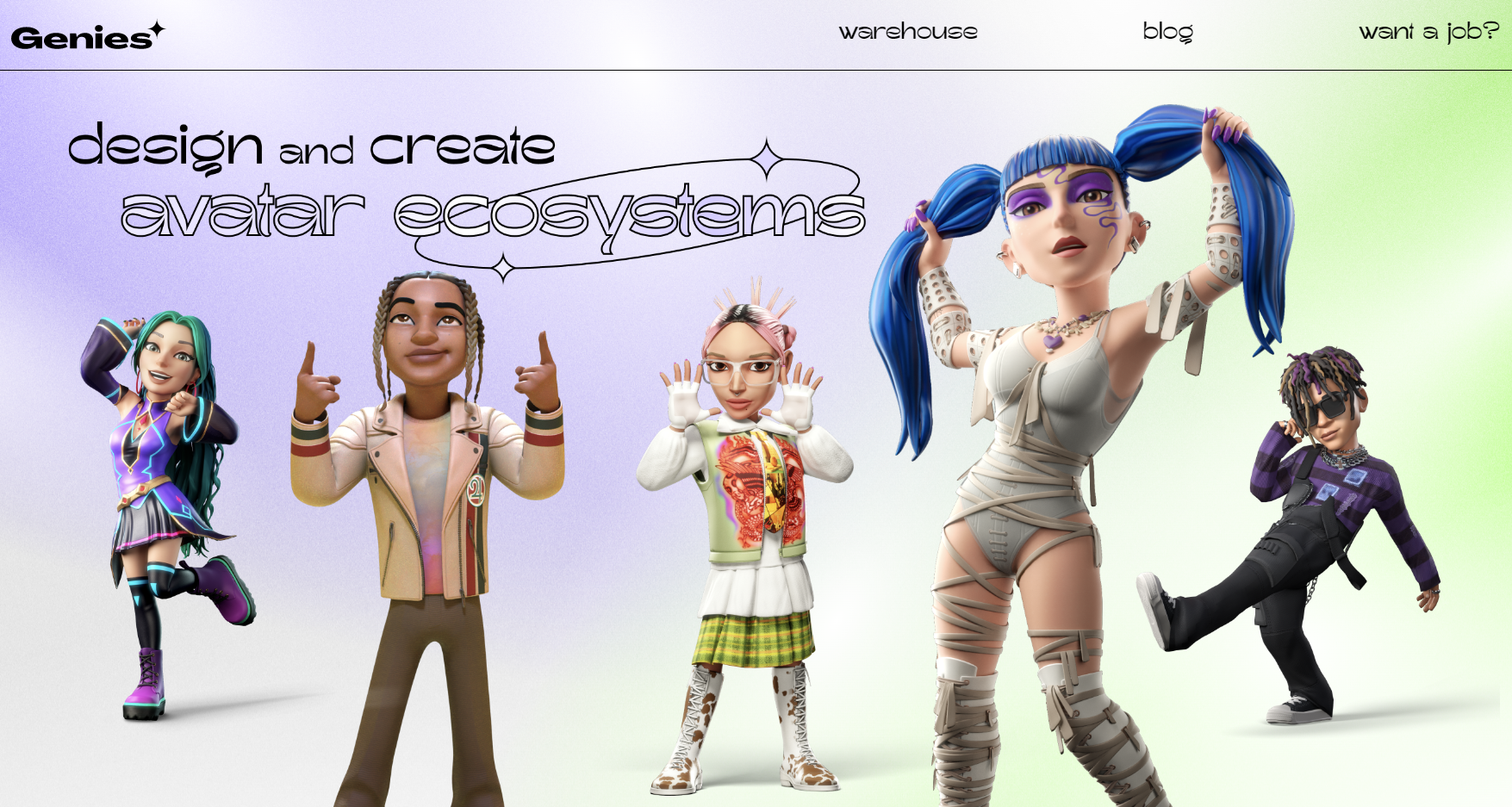 The latest development in the world of digital avatars is all about Genies. The company, which has been around since 2000 and specializes primarily with celebrities to create their own personalized 3D persona.
The latest news from the world of avatar technology was released recently when it was announced that a $150 million series C round had been led by Silver Lake, with valuations at 1 billion dollars.
The company boasts an 99% celebrity market share and has recently expanded into tools for consumers as well as brands to create their own avatars through NFTs on Dapper Labs's blockchain network Flow Minted app called "The warehouse."
Are looking for investors?
Get a full list of investment companies and individuals